I am taking a look at the best mirrorless cameras in 2019. I have four great options for you with four different price points.please  have a look with me.
NUMBER 04 – Panasonic Lumix g7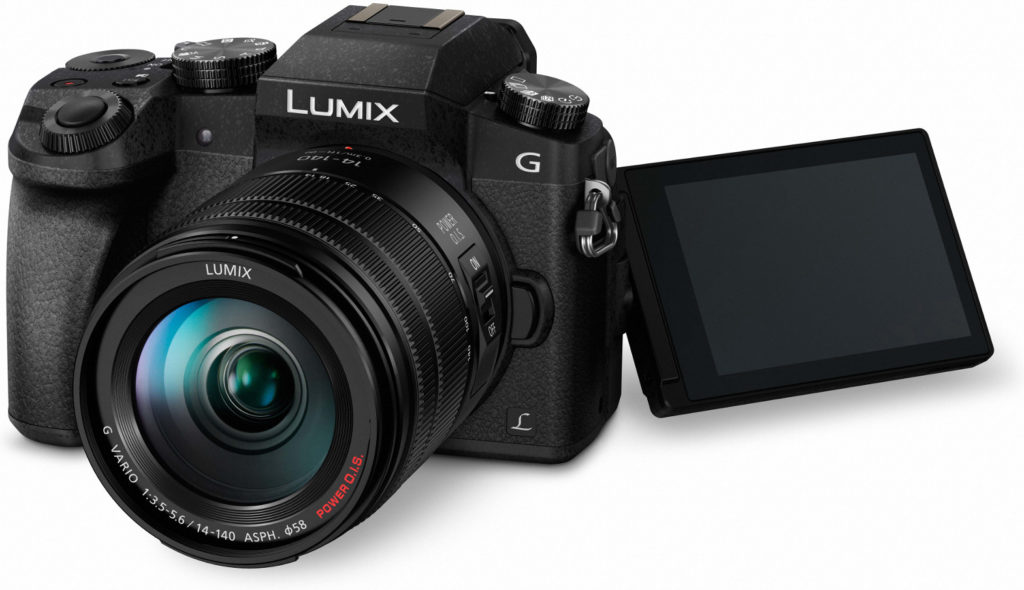 Our pick for the best mirrorless camera under $500 the Panasonic Lumix g7 has a beautiful slim body with sharp angles and a deep handgrip for
comfortable extended use. It measures three point four by four-point nine by three inches with a weight of fourteen point six without a lens. This camera offers lots of different controls to help you to get the perfect shot. But you still have a fully automatic setting that you can activate to make things simpler. Also, The dial on the left of the pop-up flash controls the drive mode. And offers numerous 4k photo mode options, the mode dial is located to the right of the flash. And the shutter button closes the power button is part of the front control dial, which is very convenient.
Also,
There is also the Q menu, which provides you with a wide range of settings to give your photos different effects. Some of these options include natural vivid standards and monochrome. You will find the built-in Wi-Fi that this camera offers to be particularly useful when it comes to transferring photos and sharing them with others on social media. If you have an Android device, you can use NFC to do this. Also, The overall quality of the pictures of these cameras takes quite impressive. The 16-megapixel sensor means. That you always get clear and detailed descriptions. Some of the features of this camera include its built-in Wi-Fi.  
 The Panasonic Lumix G 7 is the best mirrorless camera under $500. It takes great-looking pictures and even has 4k recording capabilities. There is an extra dial on this model with additional settings to help you make the best pictures. You will be hard-pressed to find a better mirrorless camera at this price point on the market today.
NUMBER 03 – Sony Alpha a6300
Our pick for the best mirrorless camera under $1000, the Sony Alpha a6 300, offers an impressive resolution of 24 points 2 megapixels. So you can count on it taking high-quality pictures consistently. The buy one, ex processing engine, minimizes noise for a higher overall resolution. One of the more impressive features on this camera is its 4d focusing system with 425 phased attack a fix. It can quickly and accurately focus on any subject very fast. The high number of phase detects work even when you are using a mounted lens. The 3-inch display on the rear of this camera boasts a 921K dot resolution with a 16 by nine aspect ratio that is perfect for video.
 It does not have a touch interface. The point three nine-inch electronic viewfinders have a 2.35-inch display. and it's nine-million dot XG, an OLED panel for advanced viewing of subjects. When blown away by this camera's dust and moisture resistant design. It's very durable and perfect for those who do a lot of outdoor shooting. This camera has the usual USB and HDMI maker connections. But you also get built-in Wi-Fi and NFC connectivity for wireless transfer of photos. also, The shooting dial on the top of this camera is very responsive. It offers a number of modes and settings that you can use to customize each picture and video that you take.
By the way,
 The menu system is easy to understand and also offers plenty of great shooting options.some of the features of this camera include its 4d focus. The point 5 autofocus acquisition time of this camera makes it one of the fastest models on the market 24 megapixels. The 24 points two megapixels APS-C Exmoor CMOS sensor this camera uses means clear and detailed photos 4k movie recording. The internal 4k recording in super 35-millimetre format provides you with excellent video quality, some of the pros of this camera.
And,
Include its fantastic picture quality the 24-megapixel photos that you can take with this camera look professional lens included. When you buy this camera, you will also get a Sony E-mount 16 to 50 millimetres retractable zoom lens. This camera is straightforward to hold for long periods due to its deep grip and ergonomic design. One con of this camera is that the display has a somewhat dull picture compared to some of its competitors. The sony alpha a6300 is the best mirrorless camera under $1000 on the market right now.
The two different SD card slots in this camera will provide you with ample storage for extended shooting sessions. anti-shake lens, the Panasonic lens that this camera uses offers impressive image stabilization for shooting in chaotic environments. Some of the pros of this camera include its high-resolution mode. The 80-megapixel high-resolution mode that this camera offers is very impressive video modes.
Also,
There are 6k and 4k video recording modes that will let you take fantastic quality video. Great layout, all of the buttons and physical features of this camera are laid out in a very user-friendly way. One con of this camera is the sensor. This camera uses a bit smaller than some of the other cameras at this price point, coming in at just under $1,300. The Panasonic Lumix g9 is an excellent mirrorless camera that offers high-resolution photo and video shooting.
NUMBER 02 – fuji film xt3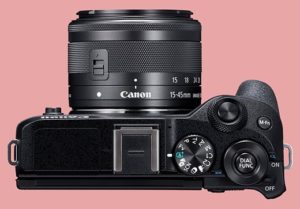 The fuji film xt3 has an ultra-durable aluminium alloy body that is resistant to dust and moisture. It has a nice-sized handgrip that makes holding onto it very easy. There is also an MHG XT 3 grip, which provides you with even more to hold onto these cameras. three-point six-nine million dot OLED colour electronic viewfinder offers a point seven five times magnification.
Blackout free burst shooting making it easier to take high-quality pictures in any scenario. There is also the 3.2 inch LCD screen that has one point zero four million dots, which is to be expected with a model of this price. It has a touch interface, and you can tilt it up and down to always get the perfect viewing angle.
Although,
 There are six ports on this camera, including microphone and headphone jacks USB C micro, HDMI, a remote release connector, and a flash sync terminal. This camera also allows you to use a second SD card for when you require additional storage. You can use this camera for up to 1200 shots before having to charge it up again, which isn't bad at all. The three batteries inside this camera don't take very long to charge. 
Some people love the new 26.1-megapixel x-trans CMOS 4 sensor, which is combined with an X processor image processing engine for beautiful and detailed pictures. Some of the features of this camera include its 4k movie recording the 4k video that this camera records.
And,
It looks extraordinarily sharp and detailed film simulation modes.there are 16 different film simulation modes, including eternal cinema and black and white sports finder mode. The supports finder mode that this camera offers makes it easy to capture moving objects like cars.some of the pros of this camera include its great autofocus. This camera's xt3 sensor increased face detection autofocus area to cover the entire frame, long battery life. You can take approximately 1200 pictures with his camera before having to charge it up ample storage. 
The dual SD card slots in this camera mean that you will never run out of storage space while shooting. One con of this camera is that the lack of in-body image.stabilization is somewhat off-putting. This is one of the best mirrorless digital cameras on the market. It takes unbelievably high-quality photos and videos with remarkable clarity. Detail the touchscreen display is very responsive. It offers a good look at what you're shooting and the pictures you've already taken. it is magnesium alloy body is very durable making it ideal for those who kill outdoors a lot coming in
NUMBER 01 –
Sony a7 3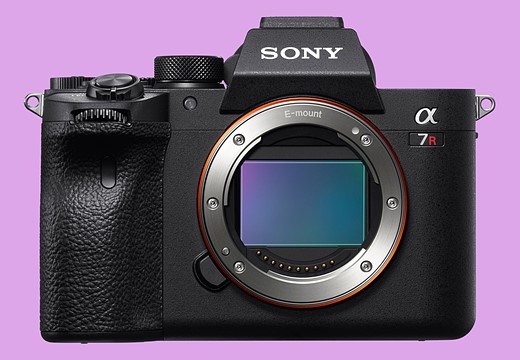 Our pick for the best overall mirrorless camera. The Sony a7 three sports a new 24-megapixel sensor with an ISO range of 100 250 1200, which can be expanded to 50 to 204,800. The 693 autofocus points mean that you can take great-looking pictures with this camera. Even in low-light environments, the noise reduction technology means that you can make out more details in the images. That you take this camera has dual memory slots, one of which supports UHS 2 fast memory cards. If you tend to take a lot of photos in one outing, you will be glad for this particular feature. The five-axis image stabilization is something else that's worth mentioning. it makes it very easy
to take clear and detailed photos of moving objects without sacrificing picture sharpness when you buy this camera you will get the SEL 2870 lens, lens hood, lens cap, lens rear cap,
rechargeable battery, AC adapter shoulder strap body cap eyepiece cup, and micro USB cable.
 There are lots of customization options to choose from if you prefer shooting in manual mode. The numerous picture modes allow you to achieve a wide range of effects with the photos
And,
That you take. You can, however, always turn on auto mode if you'd prefer a more straightforward way to take pictures. Some of the features of this camera include its 4d focus the camera is 693 autofocus points offered 93% coverage of the entire image area continuous shooting. The high-speed permanent shooting feature makes it easy to capture crucial moments 4k HDR. You can record video in stunning 4k quality some of the pros of this camera include its high-quality photos. This camera is high 24 points two-megapixel resolution allows you to take high-quality images. And its long-lasting battery, the rechargeable battery that this camera comes with can last up to 900 shots before you need to charge it up. Lots of settings.the intuitive menu will provide you with numerous picture mode options. To choose from one con of this camera is that the camera's rear display is fixed and doesn't offer any tilting or multi-angle options coming in at about $2,200.
Also,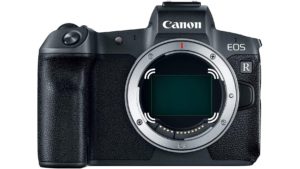 Sony a7 3 is the best overall mirrorless camera. It takes beautiful pictures in a wide range of lighting environments. The innovative autofocus system is imposing. This camera also has an attractive, sleek appearance. A long-lasting battery that is perfect for extended photography outings. Well, it does cost more than the other cameras on this list. It's well worth the price.